Welcome! The Galway Preservation Society encourages the awareness & preservation of the history of the Town of Galway, NY.
February 6, 2017 meeting has been cancelled.
March 6, 2017 meeting:
Topic:  Libraries of Galway – Open Doors to Knowledge
Speaker: Arlene Rhodes
Meetings are held at the Galway Town Hall, beginning at 7 p.m. with a social time and refreshments. A business meeting follows at 7:30, and the program starts at approximately 7:45. The public is invited to attend.
You may be interested in reading Schoharie Crossing's Newsletter for Winter 2017. We've added their Friends' blog link to our list on the right as well!
Don't forget that our book, Galway 1900 – 1949, A Photetter.ographic History of Life in the Town of Galway, Saratoga County, New York,  is still available for purchase.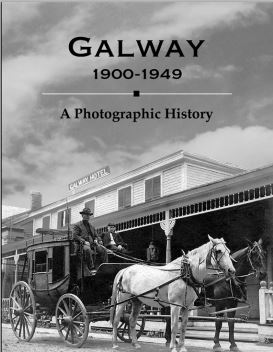 See the tab above for more information about the book. 
Opportunities to purchase:
Galway branch of the Ballston Spa National Bank
Galway Town Hall
Waterwheel Village, Route 29
Providence Town Hall
And of course, we'll have books at future Galway Preservation Society meetings. Checks payable to Galway Preservation Society, $40
If you are out of town, we'll mail to you!   Order Form
****************************************
Our display in the lobby at Galway Town Hall is all about the book! Stop in to see photos and information related to Galway 1900 – 1949, A Photographic History of Life in the Town of Galway, Saratoga County, New York.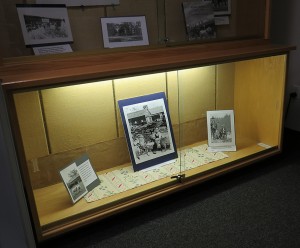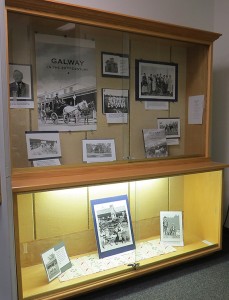 ****************************************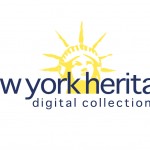 The Galway Preservation Society is a partner with the Galway Public Library in the creation of the Galway Public Library's Digital Collection in the New York Heritage website. View the collection here.
For those interested in genealogy, please note: the Galway Public Library offers patrons free access, on its four public computers, to the online database Ancestry.com, Library Edition, during the library's open hours.
Contact us: galwaypressociety@gmail.com
**** The Galway Preservation Society extends our sincere thanks to the Galway Public Library for hosting this site. ****