Welcome! The Galway Preservation Society encourages the awareness & preservation of the history of the Town of Galway, NY.
Phyllis Keeler, Priscilla Marvin and C. Donald Carpenter will speak at the May 5, 2014 meeting of the Galway Preservation Society. Their topic is  "Mosher Plow Factory – Waterwheel Village History And Historical Marker Dedication."
NOW AVAILABLE – NEW DESIGN! NOTECARDS –Package of 8 –  $5.00  
See the "About GPS" page for information about our display at Town Hall.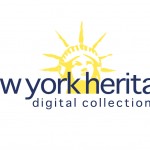 The Galway Preservation Society is a partner with the Galway Public Library in the creation of the Galway Public Library's Digital Collection in the New York Heritage website. View the collection here.
**** The Galway Preservation Society extends our sincere thanks to the Galway Public Library for hosting this site. ****
Contact us: galwaypressociety@gmail.com