Welcome! The Galway Preservation Society encourages the awareness & preservation of the history of the Town of Galway, NY.
GPS takes a break for the summer. Our next meeting will be September 8, 2014. Check back for program information.
NOW AVAILABLE – NEW DESIGN! NOTECARDS –Package of 8 –  $5.00  
See the "About GPS" page for information about our display at Town Hall.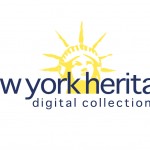 The Galway Preservation Society is a partner with the Galway Public Library in the creation of the Galway Public Library's Digital Collection in the New York Heritage website. View the collection here.
**** The Galway Preservation Society extends our sincere thanks to the Galway Public Library for hosting this site. ****
Contact us: galwaypressociety@gmail.com